Extended Care in Columbia, MD
Manage the care of a loved one in conjunction with Kingdom Medicine Administrative Services Inc. and our partners. Whenever they need extended care in Columbia, MD, and beyond, we know who to call.
The Resources You Need
We want you to be in control of your health care decisions, so you can improve outcomes and enjoy the years ahead. In addition to Dr. Richardson's book, Determined to Practice, we also encourage you to subscribe to our medical services blog.
Maintaining Patient Independence
Dr. Richardson and everyone at our practice are determined to improve your ability to care for yourself. If you have a loved one in need of care that helps them transition back to the home, we can refer you to a number of trusted partners. Our affiliated partners include:
Extended Care Facilities Affiliations
1. Hebrew Home of Greater Washington – 6121 Montrose Road, Rockville, MD, 20852
(301) 770-8310 http://www.smithlifecommunities.org
2. Maryland Care Adult Medical Day Services – 4703 Old Soper Road #1, Camp Springs, MD, 20746
(240) 716-3649 http://www.marylandcare.us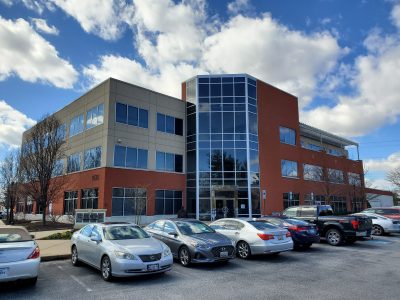 Hospital Affiliations
3. Life Bridge Health – http://www.lifebridgehealth.org/
4. Johns Hopkins Hospital –
https://hopkinsmedicine.org/the_johns_hopkins_hospital
Clinic Affiliations
5. Desai & Holmes MD LLC. Internal Medicine
90 Painters Mills Road Suite 205, Owings Mills, MD 21117
Office: (410) 381 8078), (410) 356-1575
Fax: (443) 445-4111

Home Care Services Affiliations